You can become a professional graphics designer
Graphics design as a career combines art, technology, and communication. The role of graphic designers cannot be over-emphasized as they play key parts in a variety of fields including marketing and advertising, publishing, healthcare, and digital communications. As you begin exploring graphic design-related jobs, it is beneficial to understand your career prospects and what various positions entail.
What do graphic designers do?
Graphic designers are professionals involved in the creation of graphics and layouts for a wide variety of products, including company logos, websites, clothing, books, games, and product user manuals. These professionals must possess a strong knowledge of color theory, image construction, font types, and many other artistic principles to determine the strongest appeal to the brand's target market.
Graphic designers make creative use design programs to sketch new designs and incorporate existing brand details to create innovative designs that appeal to the brand's target demographic.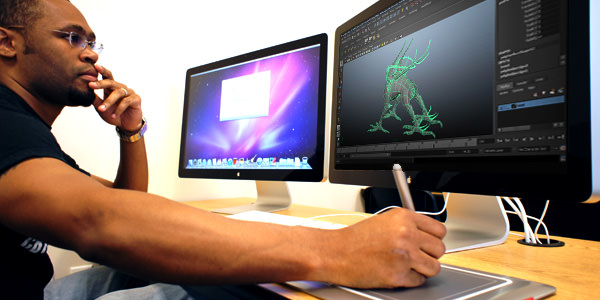 What does it take to be a graphic designer:
Being a graphic designer requires the following skills and qualifications:
You must be creative and innovative
You must possess excellent IT skills, especially with the use of design and photo-editing software
Computerized sketching abilities
Paying attention to the commercial environment and business trends
You must have good communication sense and understand your target audience
Accuracy, attention to details, excellent time management, and organizational skills
Proficiency in computer-aided design (CAD) software, including Adobe Photoshop, Illustrator, Dreamweaver and InDesign, Corel Graphics Suite or Paintshop Pro
Jobs to explore as a Graphic designer
Having a degree related to graphic design can be very beneficial. But being a professional requires more than a degree, it takes skills and experience. The best job for you depends on your interests, skills, career goals and values.
Below are graphics-related jobs you can explore as a graphics designer:
Art director
Web designer
Multimedia designer
Publication designer
Apparel graphic designer
Production artist
User experience (UX) designer
User interface (UI) designer
Product developer
Photo editor
Marketing specialist
Multimedia artist or animator
Logo designer
Freelancer
Advertising designer
Packaging designer
Typical employers of graphic designers
Advertising agencies
Large print houses
Brand agencies
Signage companies
Book, magazine and newspaper publishers
Multimedia companies
Television and broadcasting companies
The packaging industry
In-house graphic design services of major national and international organizations and companies