Why Content is the Most Important Thing on Your Website
Posted by

Categories

Blog

Date

July 30, 2020
In the digital world, content is a mixture of the written, graphical, video, and audio information that is presented on your site and delivered to the world. Specifically, content is the packaging on your website that presents your audience with information. Good content is what sets your website apart from the masses and delivers the right message with power and conviction into the hearts and minds of your customers. The key to a successful website is having clear, relevant, and keyword-rich content.  The content on your website should target your audience, engage them, and persuade them to take action. Naturally, the design of your website is also crucial in making a good impression on your visitors, but the content on your website is what will keep them coming back.
Having a beautiful website doesn't always ensure it will be seen. In order for your website to show up in the search results, search engines have to know what your website is about. One of the main ways to educate search engines about your website is through content. It's all a part of how search engines work. But content isn't just for the search engines, it's also for the people visiting your website. Google states that high-quality content is important if you want to get high rankings.
So let's talk about a few reasons why content is the most important thing on your website
Content Provides Information                                                                                                                                                      Content provides information and this information can be used to educate search engines about your website. You should always keep in mind how your website is portrayed to search engines and whether it accurately communicates your website's purpose. Your purpose may be to provide information, to sell something, or to offer a service. You should always optimize your website in such a way that search engines know what it's about. That way, search engines will know when to show your website and its pages in the search results for relevant search queries. When users come to your site, they're most likely looking for something such as a product, service, or information. One of the ways to provide this information and details concerning products and services is through content. Providing users with the information that they're looking for in a clear and easy way can help keep users on your site and increase conversions.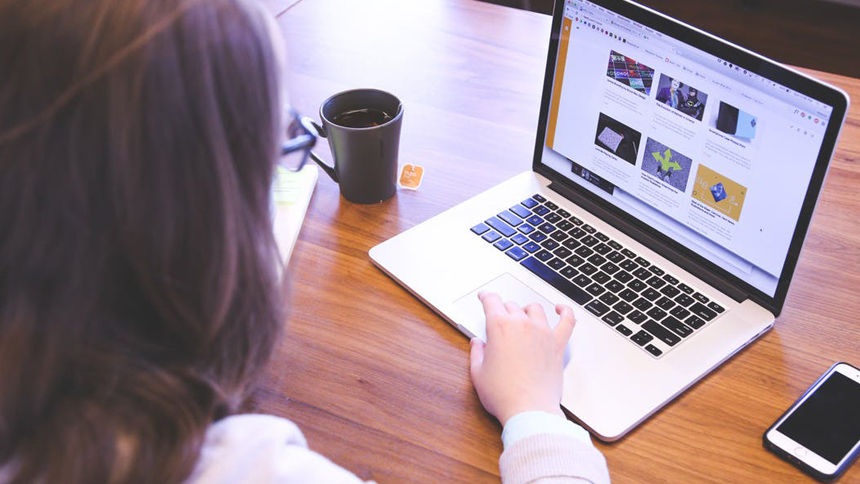 Content Provides Value for Visitors                                                                                                                                            High-quality content engages and retains readers. You may be asking yourself, "How can good content keep visitors on my site?" The most common answer is that people are more likely to read and share your content if it provides value to them. In other words, the secret is to discover what your visitors want, and then give it to them. More importantly, your content should answer questions readers may have and offer them information that they find useful.
Delivering relevant content to your target demographic creates visitor value that will:
Grow website conversions and sales
Drive traffic to your site
Improve sharing of your website content
Increase the level of engagement of your visitors
Content Provides Internal links                                                                                                                                                Content also provides a great opportunity for internal links. An internal link is a text within the content that is hyperlinked to another relevant page on your website. Internal linking is a great way to lead users to additional information that they may be looking for. Search engines also like to see internal links throughout a website. As search engines crawl and index the pages on your site, they often move from one page to the next through internal links. Therefore, internal links may help the pages on your website to be indexed and understood by search engines faster.
Content Reflects Keywords                                                                                                                                                          Content should always reflect your keyword strategy. Keywords are words or terms that best describe your products and services. These terms should be unique to each page on your website. Content is a great place to highlight these keywords in a natural, relevant way and to help search engines make the connection between your website and the keywords that you want to rank for.
Content Provides Calls to action                                                                                                                                                      You can also use content to provide a call to action to your audience. A call to action is an invitation to users to complete an action. A few examples of calls to action are: contact us, request a quote, add to cart, leave a review and download a PDF or whatever it is you might want users to do on your website. Adding calls to action throughout your site may help to increase conversions through your website.
Content Drives Social Media Strategies
Your social media platforms are one of the best ways to connect with your target audience. As a powerful tool for establishing genuine relationships with your customer base, social media gives you a direct pathway to have conversations, get feedback, and push new leads to your website. However, this is all fueled by strong content creation. Your content enables you to take your social media conversations deeper. While there is only so much you can say in a Tweet or Facebook post, great content encourages your audience to follow through to learn more. This helps you establish a better connection with your target audience. Plus, you can also gain more visitors to your website, where you can collect their information and bring them into your sales funnel.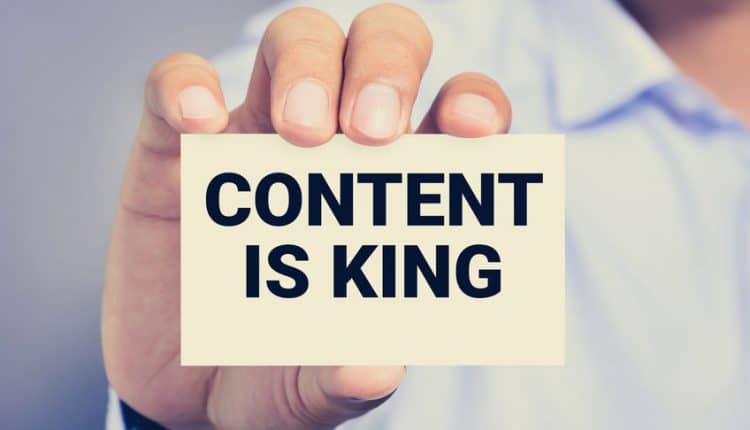 Conclusion                                                                                                                                                                                                      Content is king. Not only can content improve your search engine rankings, bring quality visitors to your website, and increase user experience, it can also help convert users into customers or fans.