IT jobs that allows you to Work-from-home
There are some jobs that don't require you to commute farther than your living room. Work-from-home jobs were on the rise well before the coronavirus forced businesses to vacate their workspaces. Now, the demand for remote work is greater than ever.
There was a time when working from home was a pipe dream, but recently, there's been a surge of jobs you can do from your own place. Whether working remotely for a company or starting your own business, there's no shortage of work-from-home opportunities.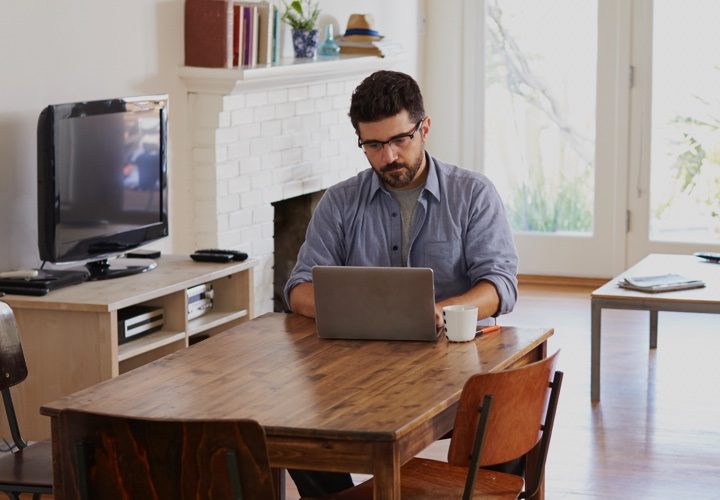 1. Web developer
Web developers create and design websites for personal or commercial use. They can put their skills to use in the publishing, advertising, management consulting, computer systems design, and other fields. It's fairly easy to build your own website if you take advantage of the many free learning opportunities online. However, much of the population isn't equipped to build their own site or don't have the time, which is why so many people make living building websites and blogs for others.
2. Affiliate Marketer
Affiliate marketers earn a commission for marketing another person's or company's products. They search for a product they enjoy, then promote that product and earns a piece of the profit from each sale they make. The sales are tracked via affiliate links from one website to another.
Let's say that you have a website and refer a book on Amazon. When the visitor clicks the affiliate link and buys the book, Amazon will pay you a percentage of the sale. People love affiliate marketing because they can start earning money passively with a few startup costs.
3. Animator
An animator is an artist who creates multiple images, known as frames, which give an illusion of movement called animation when displayed in rapid sequence.
Are you an artistic and creative individual who is able to create animation and visual effects for television, movies, video games, and other types of media? Then you can work at home as a freelance animator.
4. Blogger
A professional blogger is someone that makes their living blogging. Whether they monetize their blog through ads, products, coaching, or some other paid offering, blogging is their full-time job. Like most new innovations on the Internet, many entrepreneurs saw a marketing potential in having a blog, and blogging took off from there. Not only can a blog be used for marketing, but also, a blog can be a home business in and of itself.
Blogging is inexpensive and easy to start doing. It could be as simple as you just writing about your favorite music or food, and eventually, you can start generating money from your site. Just keep in mind that you need to pay patient when it comes to cashing in on your blog.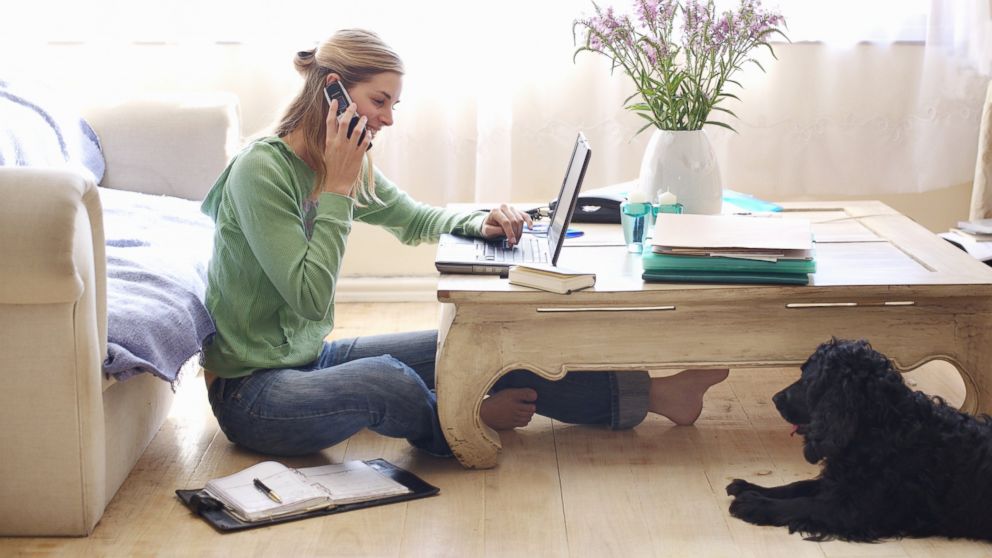 5. Data Entry
A wide range of businesses needs workers to enter various data into their systems, whether the data are used to track inventory or shipments, create business plans, or measure performance or output. And since a computer and typing skills are the most important requirements for this job, many data entry workers are able to work at home, and on a schedule that fits their lives.
Inputting data for businesses isn't the most exciting of jobs. However, you don't need any previous experience.
6. Graphic Designer
If you have experience designing logos and T-shirts or using computer software to create brochures, advertisements, and book covers, you could make good money working from home.
Many businesses are in need of someone to design their logos, websites, or visual ads. If you have a certification in this area, you can make a comfortable salary annually. The more skilled you are, the more clients you'll likely get through word of mouth.
7. Social Media Manager
It's becoming increasingly important for businesses to have a presence on social media as a means to reach their customers directly, and without paying heavily for television, print, or radio ads. But not every big business has someone to manage their social media accounts, If you have the capability of using social media platforms such as Facebook, Twitter, and Instagram, you could work from home by helping businesses grow their online following and expand their reach.
8. Virtual assistant
A virtual assistant is an independent contractor who provides administrative services, technical and/or creative services to clients such as health care, legal, government, and finance. while operating outside of the client's office. A virtual assistant typically operates from a home office but can access the necessary planning documents, such as shared calendars, remotely.
If you desire the flexibility of a work from home job, there are several opportunities to obtain a career with decent earning potential which will likely require certification or training (such as consulting or programming).  If you've got the skills and training for jobs like the above, you can consider a work from home job