Computer Aided Design (CAD) 2
The use of CAD software has revolutionized the world of technical drawing and drafting. CAD has served various purposes in industries ranging from aeronautical, automotive, fashion, and the film industry. If you find interest in CAD, you can start by gathering information online and getting ideas about what it entails. Likewise reading of tutorials online or attending classes which can you make informed decisions when you want to buy the program for your own use.
This beginner's guide basically gives you a glimpse into the world of Computer-Aided Design. The best way to get started is to take action. Borrowing from ancient Chinese wisdom, 'A journey of a thousand miles begins with one step'.
Types of CAD Software
Your choice of CAD program will depend on your budget, what you want to use it for, and your personal preferences. For example, architects and electrical engineers may end up using different CAD software simply because of the kind of drawings they want to make.
An architect may need a program that can produce a three dimensional model of a house including its interior finishes, color codes, and furniture layout to sell to a client, while an electrical engineer may simply need a program that can make a flat, black and white drawing of the electrical circuit to guide his electricians. All in all, at the fundamental level, CAD software can either be two dimensional (2D CAD) or three dimensional (3D CAD).
2D CAD
Two dimensional or 2D CAD systems were developed in the seventies and basically consisted of drawings that existed on one flat plane representing only the length and width of an object. These were made using a combination of straight or curvy lines as well as basic geometric shapes such as circles, triangles, and rectangles among others. AutoCAD and CADkey are among the most common 2D CAD programs in use.
3D CAD
Improved computational power and algorithms in the eighties made it possible to incorporate a third dimension into the basic 2D CAD programs and birthed three dimensional or 3D CAD. The 3D CAD systems include the dimension of depth or height in technical drawings enabling the designers to create life-like models of their projects and spin them around to display different angles and views. This helps to visualize a new concept, especially when communicating it to people who may not have technical backgrounds such as marketing teams, clients, and local authorities when seeking permits or support on a project.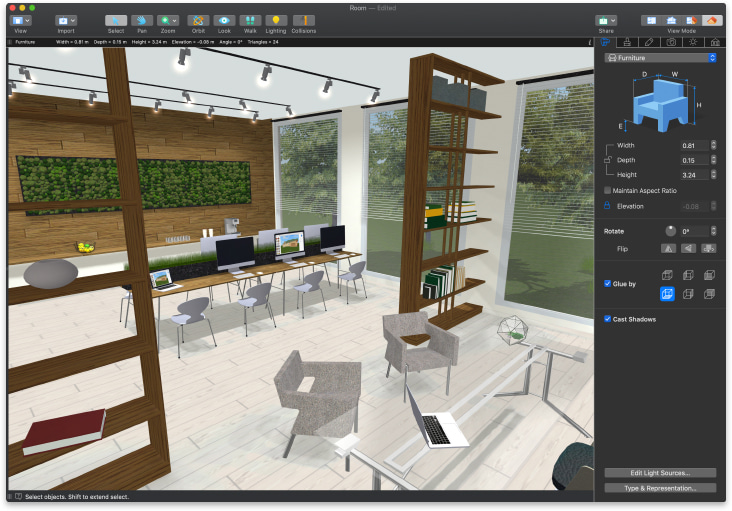 3D CAD systems initially only modeled arcs and lines and were referred to as 3D Wire-frame Models. They presented a skeletal representation of the finished product and displayed all internal components of the system.
After wire-frame models, software developers came up with 3D Surface Models. These programs use algorithms to model the outer surface of the designed objects. Their ability to form smooth curves and shapes made them ideal for making the first 3 D models of airplanes, cars, ships, and other objects that had streamlined features.
The most popular 3D CAD programs are referred to as Solid Modeling Software because they have the capability to model every part of the product representing both internal and external components as they would appear in reality. The designers are able to feed details such as the dimensions and density of the materials chosen in order to determine the overall weight of the structure. Some of the best solid modeling software in the market includes SolidWorks and Unigraphics NX.
Software Choice
Your choice of CAD software is based on a wide range of factors such as your purpose for using CAD, budget, and personal preference among others. However, a lot of people simply start out with whatever software is available to them.
AutoCAD, developed by Autodesk, is the first CAD software that most people use. AutoCAD is the preferred CAD software for universities and students because it is easy to teach and it offers several training options including membership of the Autodesk Design Academy. The Autodesk Design Academy provides free educational resources, self-paced online courses, tutorials, and competitions to help you learn the program. The most recent version of this software is AutoCAD 2019 and is available through subscription on the Autodesk website. It is the highest-ranking CAD software in 2018.
Another program to keep an eye out for is Solid Works. This program is one of the easiest to use on the market and it has built-in tutorials to help you understand its quirks and shortcuts. Solid Works incorporates stress analysis functions that can help to check the integrity of your design. Solid Works is intermediate software because it is easy to use but does not have very high rendering capabilities. It has a user-friendly interface that makes it a good learning tool and a ready option for teaching solid modeling in schools. Solid Works is a product of Dassault Systems who are famous for producing one of the most expensive CAD software, CATIA. CATIA is a product of choice for seasoned engineers. Despite its high price, it offers some of the most powerful CAD tools suitable for designing complex engineering systems for use in the hydropower, aerospace, and thermal power industries.